SCADA system with OPC UA in its DNA. Secure. Robust. Reliable. Standard. OPC UA.
OPC UA is a generic information model with the goal of providing a uniform means of communication across the entire automation pyramid. With a focus on platform independence, security and expandability, OPC UA has been chosen as the communication standard for machine-to-machine communication as well as for the industrial internet of things in the context of the Industry 4.0 movement.
atvise® offers a record-breaking interoperability and SCADA network communication:
Data exchange with equipment, systems and software from different manufacturers, even in different networks or through the Internet

OPC UA client and server for real-time data, historical data, methods, alarms and conditions. Share EVERYTHING through OPC UA

Vertical Objects: Object Oriented Engineering that transcends the automation pyramid levels, and even manufacturers, due to OPC UA technology in the core of the software

Historical data and alarm synchronization among different atvise® servers, or even different systems, 

And much more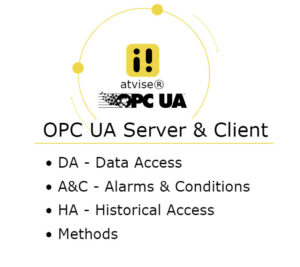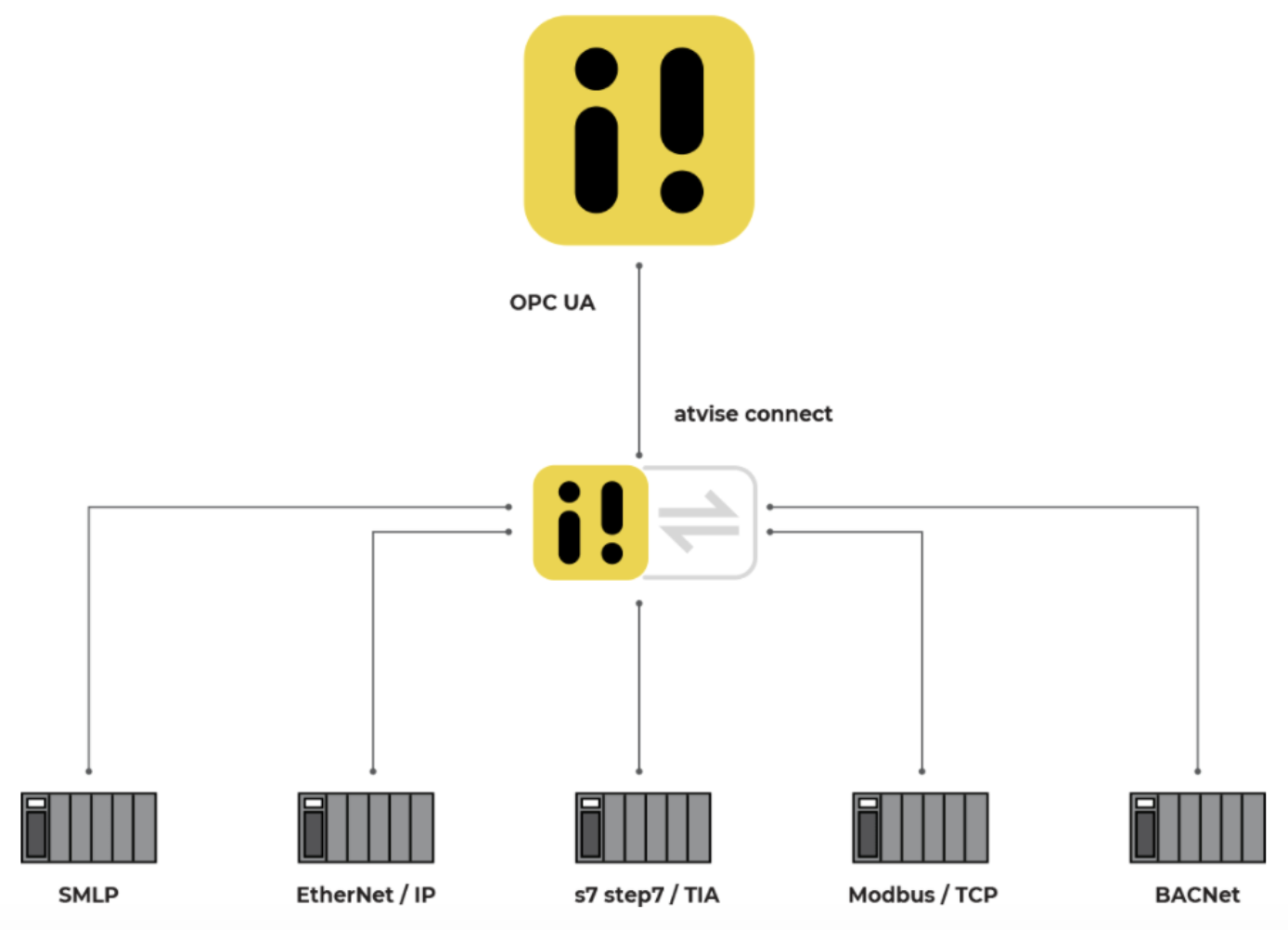 Connect also with propietary industrial protocols such as Siemens or Modbus through atvise® Connect, and deliver the data to atvise® SCADA in OPC UA.
For more protocols or SCADA devices, our partners Matrikon OPC and vNode Automation can provide compatible solutions with atvise® SCADA. Contact us to help you to define the best connectivity architecture for your project.
SEE ATVISE® PARTNERS